Ayurvedic Proctology
Proctology deals with the knowledge and treatment of all the anorectal disorders like piles, fissure, fistula, etc. Ayurvedic proctology is a highly specialsed branch of Ayurvedic surgery with a very great success rate where modern medicine and surgery have limitations. We practice the innovative combination of classical Ayurvedic surgical techniques and advanced surgical techniques. This unique combination have many advantages –
1. Hospital stay for not more than 24 hours.
2.No need of rest and patient can resume daily routine very next day.
3.No need of dressing in post operative period.
4.Minimal or no pain after the operation.
5.No risk of losing the control of motions.
6.Once treated the disease does not recur.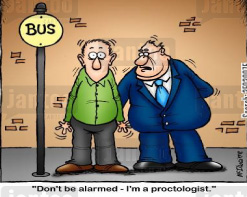 We have been providing our specialized services in the field of Ayurveidc proctology, with a great success rate, since almost 12 years.
One of our research papers in this field has been awarded in an International Conference held at New Delhi in Nov 2005, by Hon. Union Health Minister of India Dr Ambumani Ramdoss.
What is PILES?
PILES is a common term used for all types of disorders occurring in the anus & rectum. A person is supposed to be suffering from PILES if there is –
1. Burning or Pain in anus & rectum
2. Bleeding through anus & rectum
3. discharge of pus, blood stained pus or mucus through anus & rectum
4. Something protruding out of the anus & rectum
5. Even Constipation
Conditions treated.
1. Piles / Hemorrhoids
2. Fissure
3. Fistula
4. Spasmodic Anus